GtkColorSelectionDialog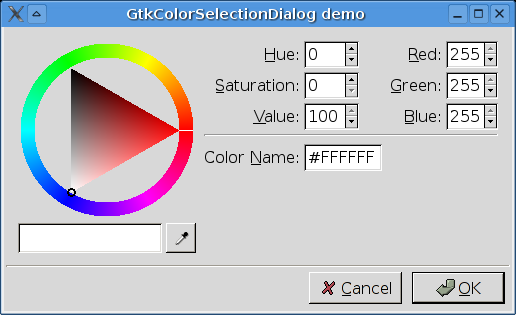 A standard dialog box to select a color.
Object Hierarchy
Description
The GtkColorSelectionDialog provides a standard dialog box which allows the user to select a color. The dialog box implements the GtkColorSelection widget to enable the user to pick a color.
Constructors
-- Creates a new GtkColorSelectionDialog.
Fields
  The cancel button widget
  GtkColorSelection widget of the dialog
  Help button widget.
  OK button widget.